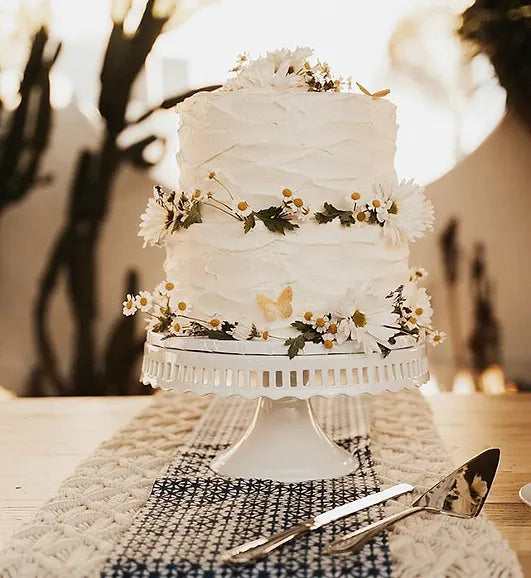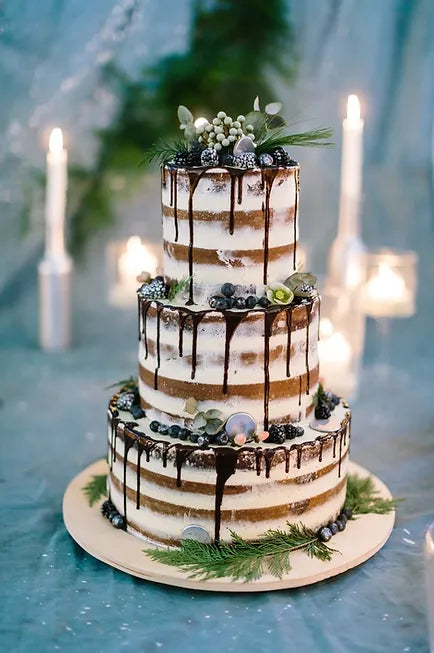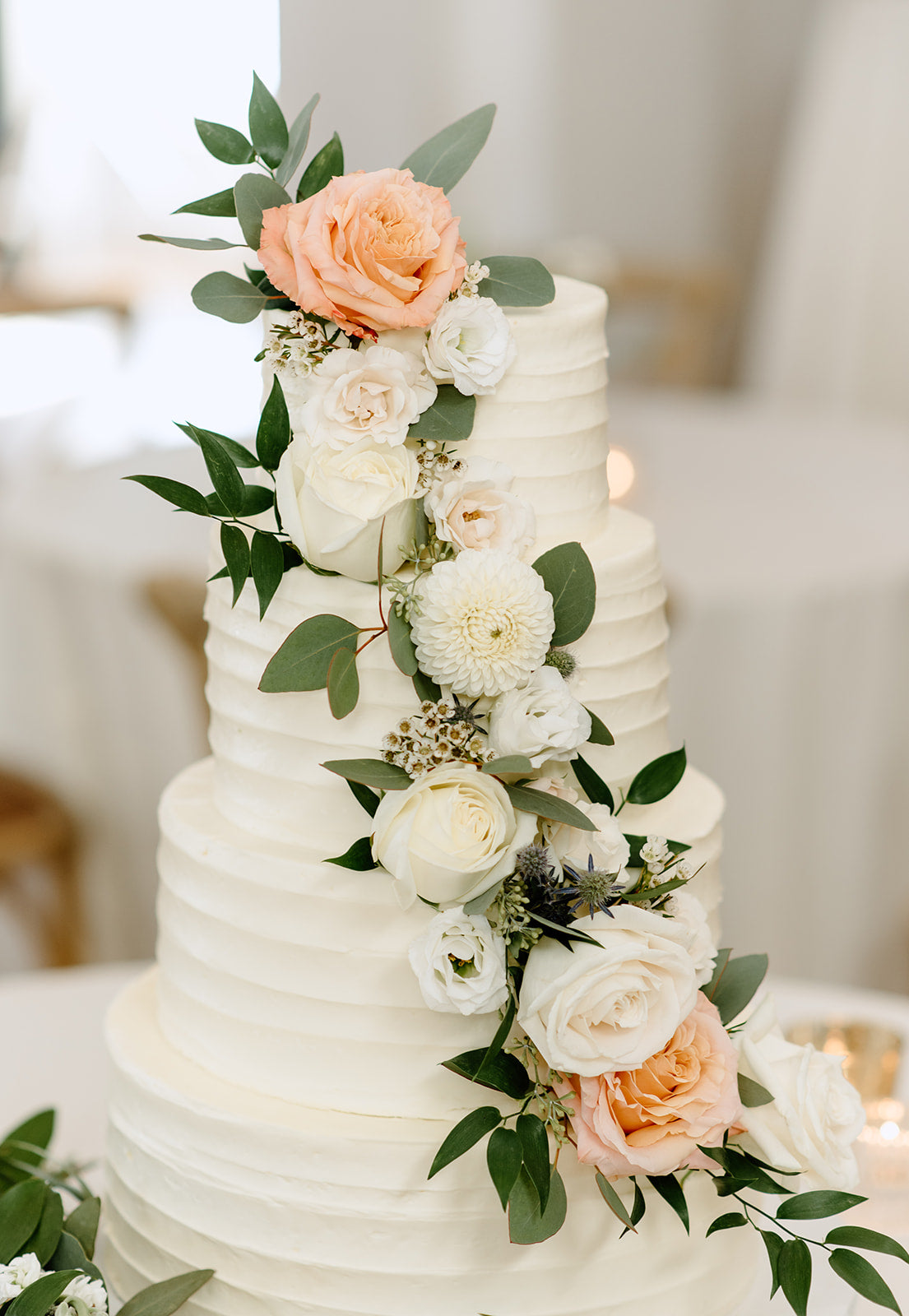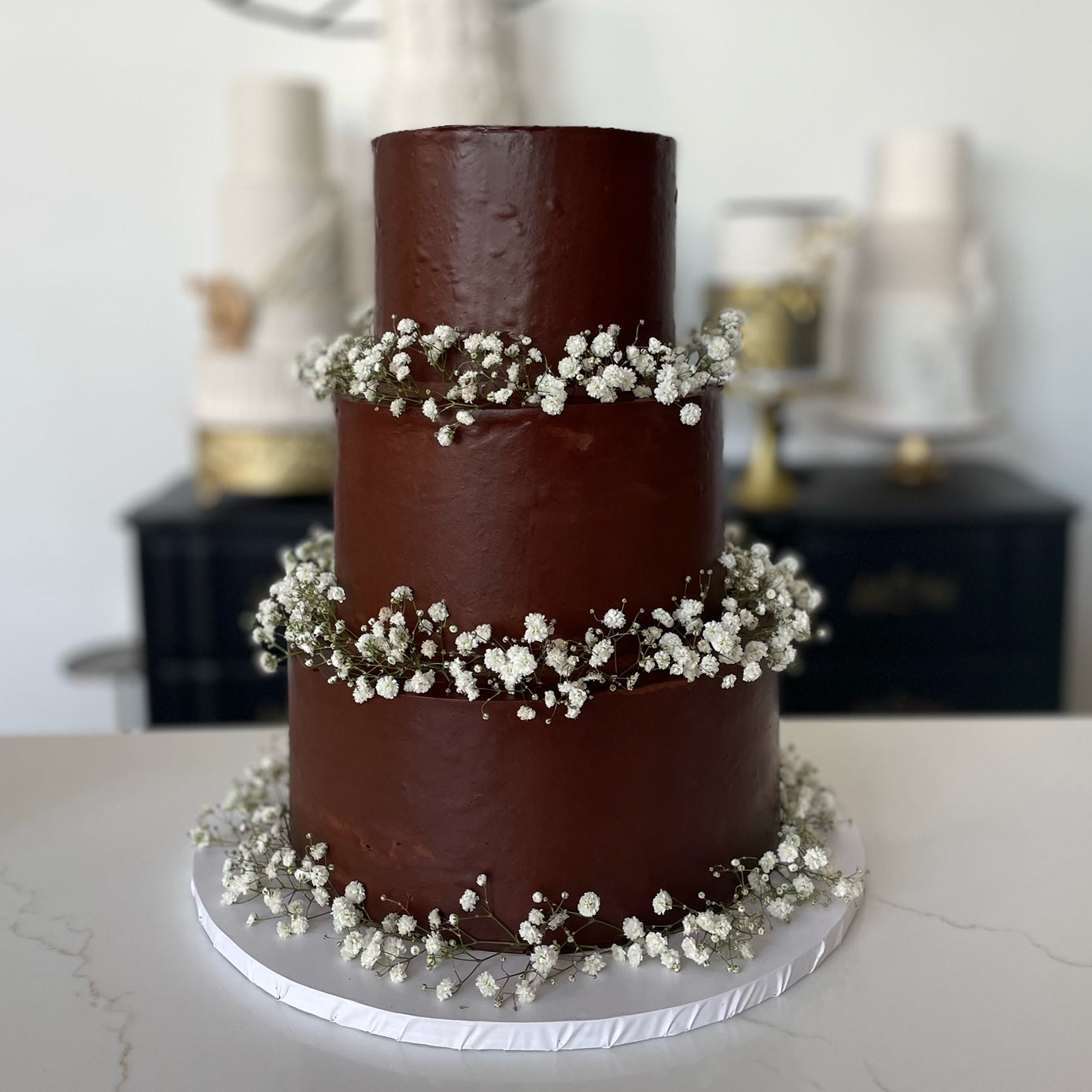 Create the wedding cake of your dreams
Our expert bakers and designers will work closely with you to craft a breathtaking centerpiece that captures the essence of your love story. From delicate sugar flowers to intricate lace designs, our custom wedding cakes are a true testament to the beauty of your special day, making your celebration a memory to cherish forever.
VIEW OUR GALLERY
Our process
Begin your journey towards a dream wedding cake by scheduling a consultation with our expert bakers and designers.
Discuss your ideas, theme, and preferences with us, then indulge in a cake tasting session to find the perfect flavor combination.

Our talented team will create a custom design based on your vision, and once it's approved, finalize the details regarding cake size, delivery, and setup. Secure your order with a deposit, and we'll work our magic to craft a stunning masterpiece that will be the centerpiece of your celebration, creating an unforgettable experience for you and your guests.
FAQ
How do I start the process to order our wedding cake?

The first step in ordering your wedding cake with us is to schedule a cake tasting. Cake tastings are set up for two guests to enjoy, with an option to add on two additional guests for an extra charge.

Live out of town? We are happy to begin the process by email.
​​What is your cancellation/refund policy for wedding cakes?

Your 50% deposit is nonrefundable. If the event is canceled, your 50% deposit may be used as store credit.

Due to the current times, we will do what we can to accommodate your needs. Please call us and we will do our best to help you in your time of need.
How far in advance should I book?

We highly recommend starting the process one year in advance, especially now that venues are opening back up. With that said, 4 to 6 months' advance notice is preferred.
​What's the best way to transport our cake?

Place your cake on a flat surface such as a trunk or floorboard. Whatever you do, do not set your boxed or unboxed cake in a seat or lap, as it will tilt and become unstable.
How should I store my cake? Does it need to be refrigerated?

Our cakes are chilled upon pick-up. However, if you plan on serving your cake the next day, refrigeration is recommended. Take out 1-2 hours before serving, to enjoy at room temperature.
Are fresh flowers included on the cake?

While we don't provide the fresh flowers, we will place them, free of charge when you order your cakes from us. We are also able to create beautiful buttercream flowers or sugar flowers. Check out our gallery for some examples!